I intend to remake this scene at some point in the near future.
The piece below was updated recently. View it here.
I always liked this idea, how the seahorses float in their magical cage.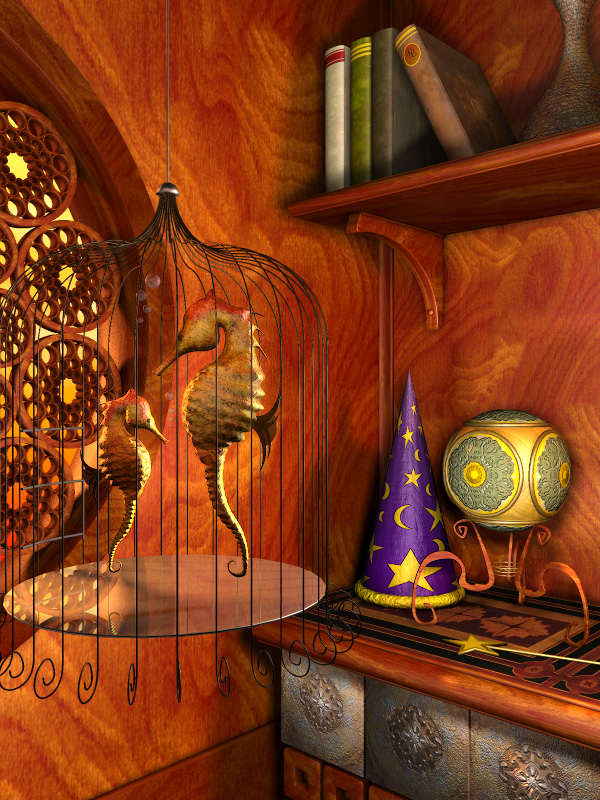 This one started just with the lyre and then spiraled out of control.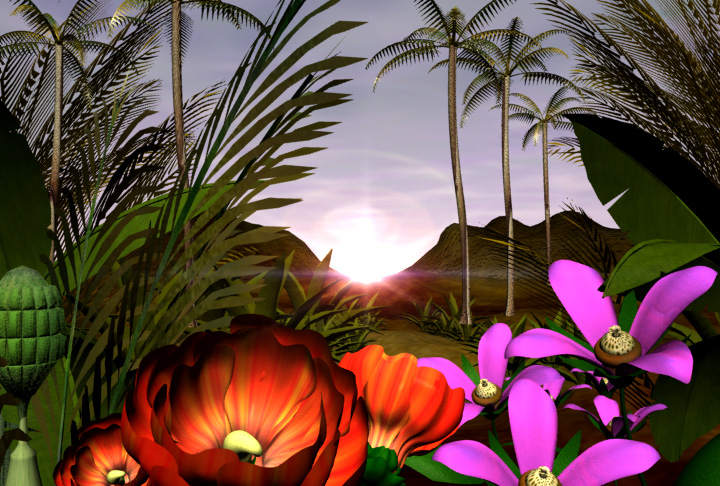 An updated version of the piece below is here.
I created an alternative version of this spider fairly recently. View it here.
I gave the piece below a significant facelift some weeks back. View it here.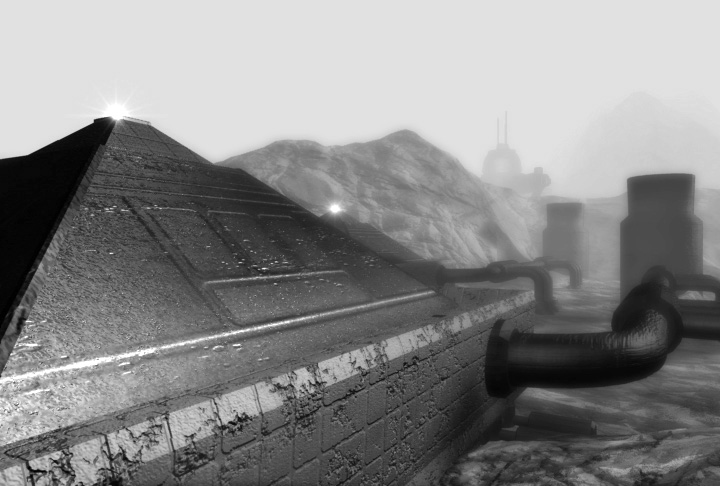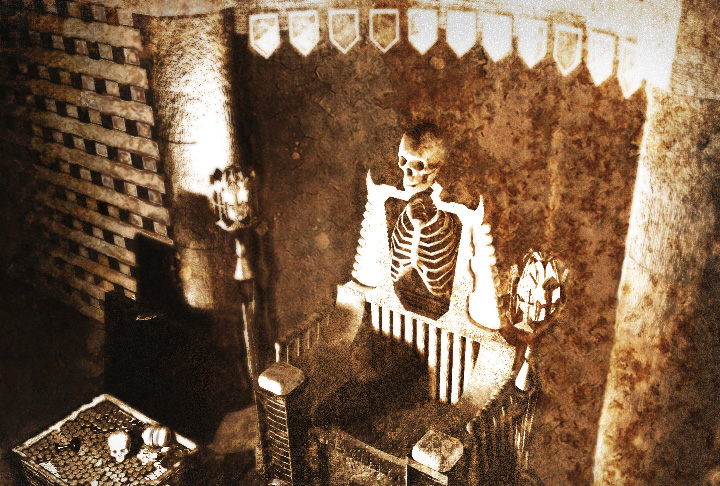 I have a lame animation of this one on a dusty hard drive somewhere. The water undulates, the lilly pads and lotus blossoms follow suit, and the fish all lazily head toward a central location. The frog just sits there, wise in his cooperative stillness.
Excalibur from an alternate universe?
I had lots of fun texture mapping this one. I really love sci-fi and 3D.
Yep, that's a portrait of Fu Manchu on the wall.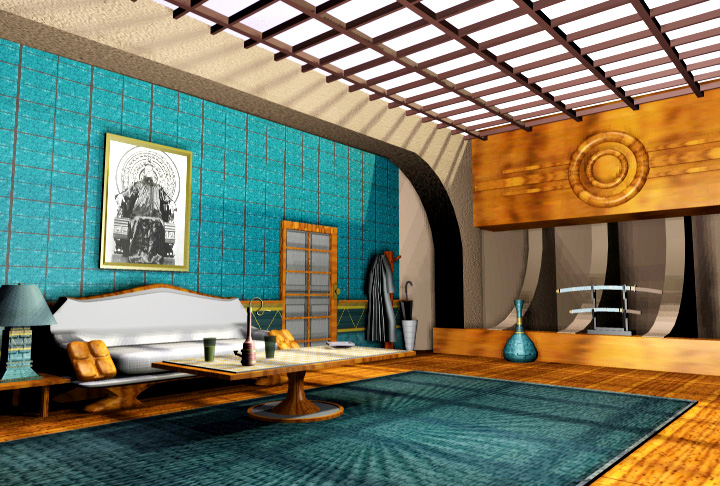 This little astronaut still cracks me up.